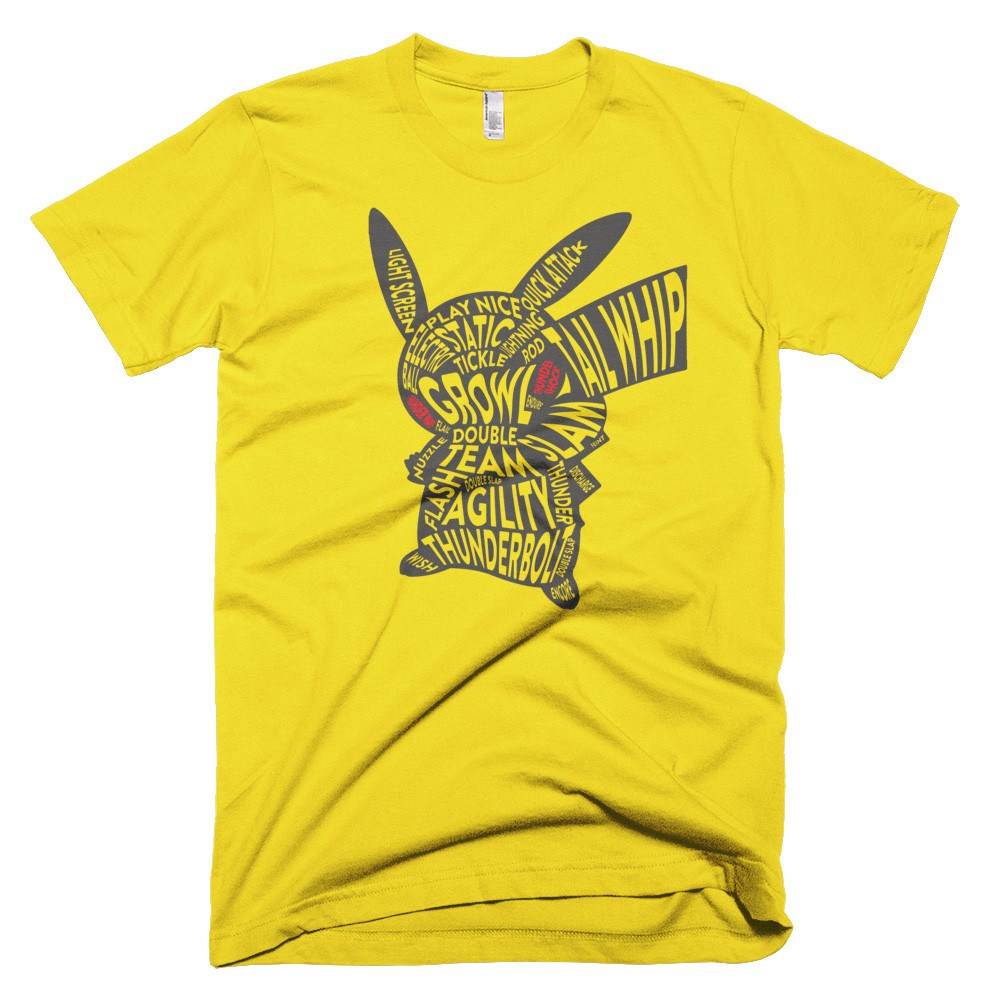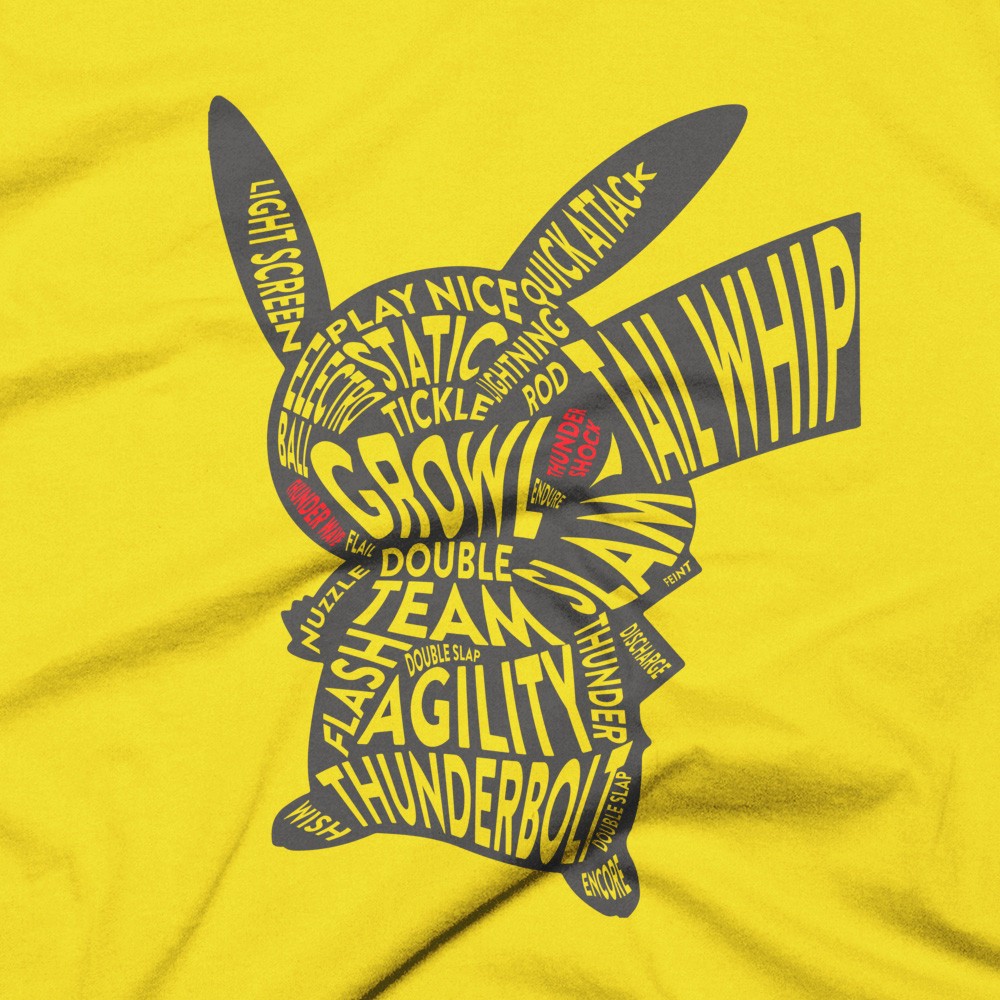 Monster #025 Silhouette Tee
From a simple tackle to a shocking thunderbolt, this tiny monster's silhouette stands out with nearly all of its abilities drawn over its adorable frame.

Every letter on its body a cutout which ends up being the color of the shirt. Meanwhile the cheeks are a red ink.
Collect 'em all!